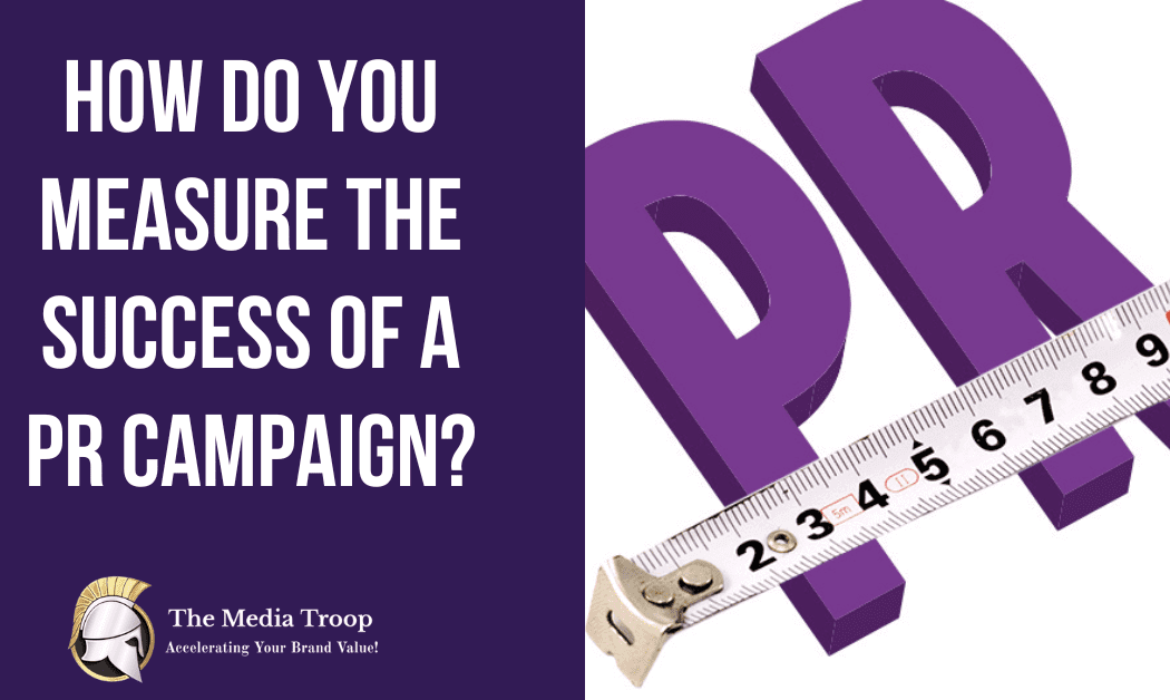 In today's digital age, public relations (PR) campaigns play a crucial role in building brand awareness, managing reputation, and influencing public perception. However, determining the success of a PR campaign can be challenging without proper measurement and evaluation. This article explores various metrics and strategies to measure the effectiveness of a PR campaign and evaluate its impact.
Defining Success in PR Campaigns
Before diving into measurement techniques, it is important to define what success means for a PR campaign. Success in PR can vary depending on the campaign objectives and the organization's goals. It can include increasing media coverage, improving brand sentiment, driving website traffic, generating leads, or enhancing customer engagement. By establishing clear and measurable objectives, you can effectively evaluate the success of your PR efforts.
Setting Clear Objectives
The first step in measuring the success of a PR campaign is setting clear objectives. Objectives should be specific, measurable, attainable, relevant, and time-bound (SMART). For example, an objective could be to increase media mentions by 20% within three months or to achieve a 15% increase in website traffic from PR referral sources. Clear objectives provide a benchmark for evaluation and help determine the effectiveness of the campaign.
Tracking Media Mentions and Reach
One way to measure the impact of a PR campaign is by tracking media mentions and reach. Monitoring online and offline media coverage can provide insights into the campaign's visibility and exposure. Tools like media monitoring services and social listening platforms can help track and analyze mentions in newspapers, magazines, blogs, and social media. By tracking media reach, you can assess the campaign's effectiveness in gaining media attention and reaching the target audience.
Analyzing Social Media Engagement
In today's digital landscape, social media plays a vital role in PR campaigns. Measuring social media engagement can provide valuable insights into the success of your PR efforts. Key metrics to consider include likes, shares, comments, retweets, and follower growth. Analyzing social media engagement allows you to gauge the level of audience interaction, the reach of your messages, and the overall impact of your campaign on social platforms.
Monitoring Website Traffic and Conversions
Another essential aspect of measuring PR campaign success is monitoring website traffic and conversions. By using web analytics tools such as Google Analytics, you can track the traffic driven to your website from PR-related sources. Analyze the number of visits, page views, bounce rate, and time spent on the website to assess the effectiveness of your PR efforts. Additionally, track conversions such as newsletter sign-ups, downloads, or purchases to determine the campaign's impact on driving user actions.
Measuring Brand Sentiment
Brand sentiment refers to the overall attitude and perception of your brand among the target audience. Measuring brand sentiment is crucial to understanding how your PR campaign is influencing public opinion. Online sentiment analysis tools can help analyze mentions and conversations related to your brand
, providing insights into positive, neutral, or negative sentiments. By monitoring brand sentiment, you can assess the success of your PR efforts in shaping the desired brand perception.
Evaluating Influencer Engagement
Influencer marketing has become an integral part of PR campaigns. When working with influencers, it's important to measure their engagement and the impact they have on your campaign. Track metrics such as reach, engagement rate, follower growth, and the alignment of their content with your campaign message. Evaluating influencer engagement helps determine the effectiveness of influencer partnerships and their contribution to the campaign's success.
Assessing Customer Feedback
Customer feedback is a valuable source of information for evaluating the success of a PR campaign. Gather feedback through surveys, interviews, or social media listening. Assess customer sentiment, their perception of the campaign, and whether it influenced their opinion or behavior. Customer feedback provides insights into the campaign's impact on the target audience and helps identify areas for improvement.
Calculating Return on Investment (ROI)
Measuring the return on investment (ROI) is essential for assessing the financial impact of a PR campaign. Calculate the total cost of the campaign, including expenses such as media outreach, content creation, and agency fees. Then, evaluate the outcomes, such as increased sales, website traffic, or lead generation. By comparing the costs and outcomes, you can determine the ROI and evaluate the campaign's financial success.
Surveying Target Audiences
To gain a deeper understanding of the campaign's impact, consider surveying your target audience. Conducting surveys allows you to gather specific feedback and opinions directly from the people you are targeting. Ask questions related to brand perception, message recall, or actions taken as a result of the campaign. Survey responses provide valuable qualitative data that complements other quantitative metrics.
Leveraging Key Performance Indicators (KPIs)
Key Performance Indicators (KPIs) are measurable values that indicate the success of specific objectives within a PR campaign. Identify relevant KPIs based on your campaign goals and track them regularly. Examples of PR KPIs include media impressions, social media engagement, website traffic, lead generation, or sentiment analysis. By monitoring KPIs, you can assess progress and make data-driven decisions to optimize your PR efforts.
Conducting Competitive Analysis
Evaluating your PR campaign's success is not complete without considering the competitive landscape. Conduct a competitive analysis to benchmark your performance against industry peers or competitors. Compare metrics such as media coverage, social media engagement, website traffic, or brand sentiment. Understanding how your campaign measures up against others in the industry provides valuable insights and helps identify areas for improvement.
Utilizing PR Measurement Tools
Various tools and software are available to assist in measuring and analyzing PR campaign performance. These tools provide comprehensive data and analytics to evaluate media coverage, social media engagement, website traffic, and more. Some popular PR measurement tools include Meltwater, Cision, Google Analytics, Sprout Social, and Brandwatch. Utilize these tools to streamline the measurement process and gain actionable insights into your PR campaign's success.
Conclusion
Measuring the success of a PR campaign is crucial for evaluating its impact and making informed decisions for future strategies. By setting clear objectives, tracking media mentions, analyzing social media engagement, monitoring website traffic, evaluating brand sentiment, and leveraging measurement tools, you can effectively assess the effectiveness of your PR efforts. Remember to adapt your measurement strategies based on the campaign goals, target audience, and industry benchmarks to gain meaningful insights.